BIOS: The Band - Craig Miner - Ryan Shupe - Nate Smeding - Roger Archibald - Ryan Tilby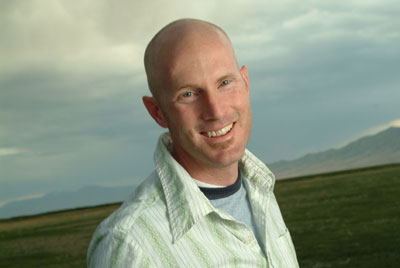 Ryan started playing the fiddle at the age of 5 (he is a 5th generation fiddlerin his family). From that early age his Dad woke him up every morning and practiced the fiddle with him for 2 hours. When he was about 8 years old he started playing fiddle professionally in a national touring band called the PeeWee Pickers. Since then he has picked up the guitar and the mandolin Throughout his career he has performed with lots artists and groups including Chris Ledeaux, Powder Ridge, Salt Licks, Peter Breinholt and Judith Edelman. Around 1996 he organized Ryan Shupe & the RubberBand and continues to sing original tunes and jam on a variety of instruments in the band.
His musical influences include: Johnny Cash, Willie Nelson, Bruce Springsteen, Lyle Lovett, Tom Petty, Dave Matthews Band, Bela Fleck and AC/DC.
He uses a Taylor 710 guitar, Flatiron mandolin, and some old fiddle from his Great Aunt's closet - Amplified by Boss GT-3 Multi effects processor and Fishman and Baggs pickups.
He enjoys snowboarding, waterskiing, rock climbing, tennis and basketball.
He is deficient in foosball skills and has been dubbed "least likely to succeed at beating Bart".