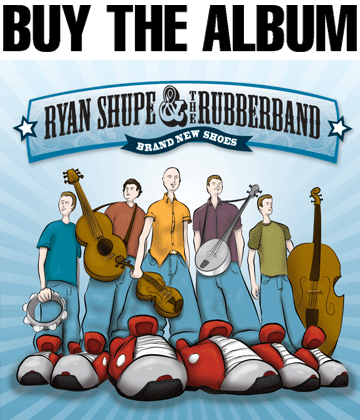 We are excited to come to VA and NC... - January 20, 2015
Check out this shout out for the concert in NC.
http://outerbanksvoice.com/2015/01/18/high-powered-bluegrass-on-tap-for-next-forum-show/
Contest Time! - January 13, 2015
For 4 Tickets to our show in Williamsburg, VA - Kimball Theater.
Answer this question: What band did Ryan Shupe start performing with when he was 10 years old?
You can send us your answers via Facebook, Twitter, or by emailing us through the "Contact: section of our website!
We will announce the winner on our website tonight!
Gilbert, AZ show and Rise Up Project - January 07, 2015
We are excited to announce that we will be performing with the Rise Up Project in Gilbert, AZ on Feb 7. This is a great organization that is helping raise fund for music education. We will be performing with hundreds of children singing Dream Big. It is going to be really great!